Jonas Brothers are staging a virtual and interactive concert: fans, have your say
This winter, the new concert by the Jonas Brothers will be virtual. Moreover, fans will have the opportunity to actively participate in this new kind of show.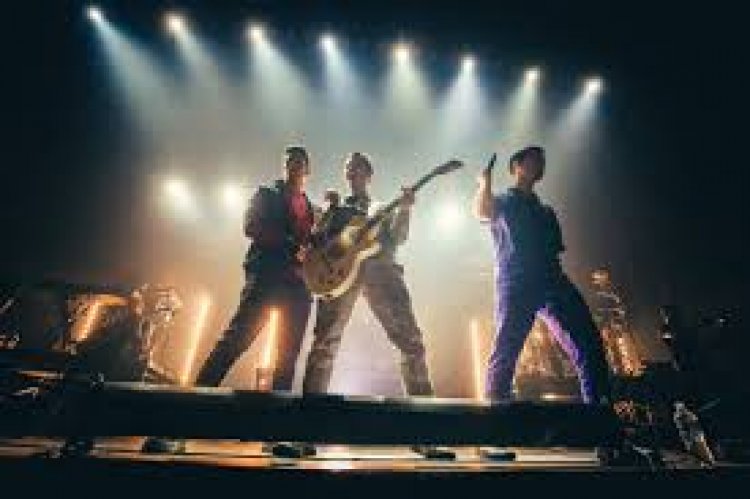 This unique concert and its backstage experience will be taking place on December 3rd. Fans will be able to use the custom hashtags in the comment sections to give real-time suggestions about what will be on the setlist. In addition to that, fans can select the camera angle they prefer, and they can keep and share some digital memories from the concert on social media. The initiative was born thanks to a partnership division of Universal Music Group, called Universal Music Group & Brand (UMGB), and the show will take place thanks to Lenovo's Yoga brans and For All Creators, an interactive program created by Intel Evo platform.
The Jonas Brothers told Billboard that they are thrilled about this brand-new way to interact with fans and get them "creatively involved". The band can't wait to work with them thanks to this unique and immersive experience, and they also can't wait to bring them some entertainment during the winter holidays.
Before the concert, creators have been requested to come up with some original artwork. Lenovo and Intel Evo will evaluate their creations as part of the Lenovo Yoga Creator Contest, and the contest-winning designs will be used for the limited-edition posters, visuals and merch. The contest runs until November 6th, winners will be notified a week later, and concertgoers will be able to buy custom merch items before and during the show. Money from purchases is destined to Feeding America, the band's chosen charity. But there's more. Creators who had their concert visuals selected for the show will be awarded some Lenovo Yoga Laptops, which will be autographed by the JoBros themselves. They will also be taking part to an exclusive video chat with Nick, Joe and Kevin before the show begins.
President of Lenovo North America Matthew Zielinski explained that technology is extremely helpful, not only to be efficient and productive but also to get more and more creative. As the lines between work and play get thinner, every creator should remember how important it is to use technology tools that are right for their work. All of this is the reason why "For All Creators and Lenovo's partnership with the Jonas Brothers is a natural fit for the Yoga line", as Zielinski stated.
General manager of brand partnerships at UMGB Joe Gutierrez also had something to say. He stated that the constant evolution of the music industry makes Lenovo a particularly stimulating partner to work with, underlining how important it is for fans to have this kind of connection and interaction with the band.