Reina Mar's new self-titled EP is heading its way to Billboard charts.
Reina Mar's new EP is creating her own sound with a mixture of Pop, Latin Pop, Dance, Rap and a little R&B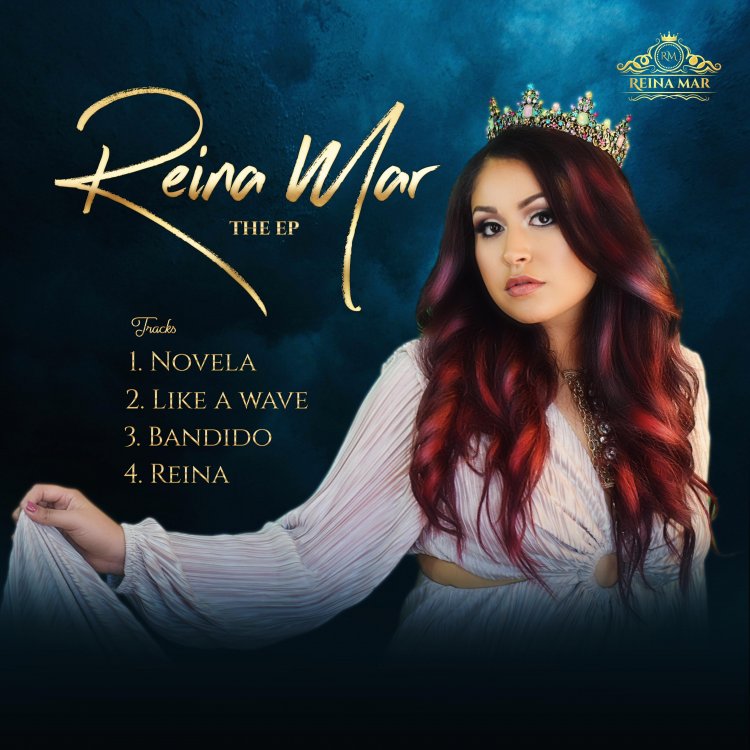 The Cuban American Jersey native is not new to the music scene. Reina previously wrote songs for record labels and other Latin pop artists. Her talent and her previous experience writing for labels shine through every song on this EP. Reina is well respected among other writers and producers.
Talking about her previous experience as a songwriter for other artists and a Latin record label, Reina states that she feels like she should start writing according to her own style, which is what she has been anxious to do for a very long time. Now that Latin Pop is being noticed by mainstream pop, a new generation of artists is making their way to success. Reina thinks that this is the right time for her new EP, which is also getting its licenses in order to be used on TV and in movies.
"Novela" and "Bandido" are definitely Billboard blockbusters. The Latin pop song Novela is characterized by a fast rhythm, and overwhelming Reina Mar's style immediately conquers the audience with its cross over sound. On the other hand, "Bandido" might very well appear in the next Fast and Furious movie, at least judging by its style and sound. Reina's unique style will cross over many markets with singles like "Reina", which displays her strong vocals harmonies and diversity in music with guest rapper Mic Massive. The strong pop hook in "Like a wave" makes it a more traditional Latin Pop song. The debut release competes with the best in Pop or Latin pop.
Reina Mar: The EP is extremely important for the artist for another reason too. Reina states that the whole EP is a way to take listeners on a journey through her life. Her audience will get familiar with her ups and downs, "including love, heartbreak, and finding one's self ".
Reina Mar's new EP is creating her own sound with a mixture of Pop, Latin Pop, Dance, Rap and a little R&B. To listen to more of her music, or for interested parties to reach out to Reina Mar for an interview on their site and podcast, you may visit
Itunes
https://music.apple.com/us/album/reina-mar-the-ep/1531924644?uo=4&app=music
Spotify
https://open.spotify.com/artist/4qwGl2bOuHJ3tH2eYvAmii?si=w9SvZ1jaTnSZteqVavp5Ag
Facebook: https://www.facebook.com/Reinamarmusic
Instagram: https://www.instagram.com/reinamarmusic/
Twitter: https://twitter.com/Reinamarmusic
YouTube: https://www.youtube.com/channel/UCigkOdcrgVFhWqpqkvHVFgg?view_as=subscriber
Spotify: https://open.spotify.com/artist/4qwGl2bOuHJ3tH2eYvAmii?si=w9SvZ1jaTnSZteqVavp5Ag